MISOL 10 UNITS ALL GLASS VACUUM TUBE TRI-ELEMENT FOR SOLAR WATER HEATER 58MM DIA 500MM LENGTH SWH-VTB-001
Product ID:185
Night vision function:Solar water heater
Shelf time:2023-05-16
Product description:Details:Thislisting includes 10 units All Glass vacuum tubes!Just like an automobile engine, the computer CPU, evacuated tube is core of the solar water heater.It's similar to a conventional Dewar flask and consists of two borosilicate glass tubes, resisting to high chemical and thermal
Details:
This listing includes 10 units All Glass vacuum tubes!
Just like an automobile engine, the computer CPU, evacuated tube is core of the solar water heater.
It's similar to a conventional Dewar flask and consists of two borosilicate glass tubes, resisting to high chemical and thermal shock.
The outer side of the inner tube is coated with a sputtered solar selective surface.
This coated inner tube is closed at one end and sealed at the other end to the outer tube.
The annular space between the outer tube and inner tube is evacuated to avoid heat loss in conduction and conversion.
The key element determine that the performance of tube is the technology of the film coating, and it is the best efficient tube you can find in China, with the highest absorption rate of near 93% comparing with common rate of 90% and lowest emission rate about 4% comparing with common rate of 7%.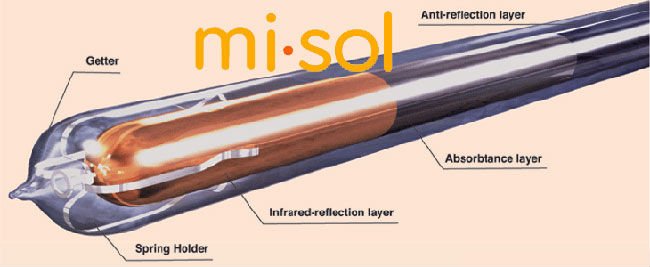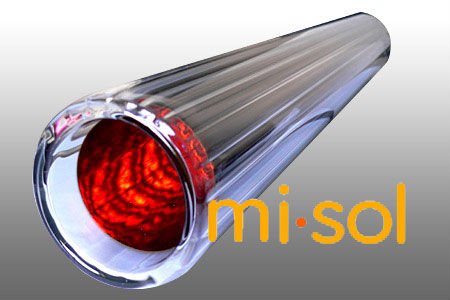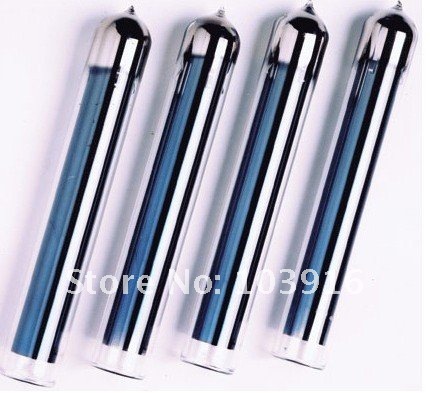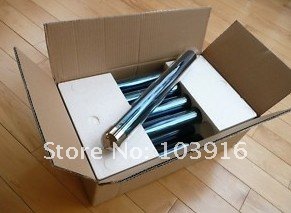 Evacuated tubes are aligned in parallel; the angle of mounting depends upon the latitude of your location.
In a North South orientation the tubes can passively track heat from the sun all day. In an East West orientation they can track the sun all year round.

The efficiency of a evacuated water heater is dependent upon a number of factors, one important one being the level of evacuated radiation in your region.